FOR IMMEDIATE RELEASE
IncentShare:  New Book Helps Employers Motivate, Recruit, and Get Results with Incentives
When you learn to share your success with variable pay plans, everyone wins.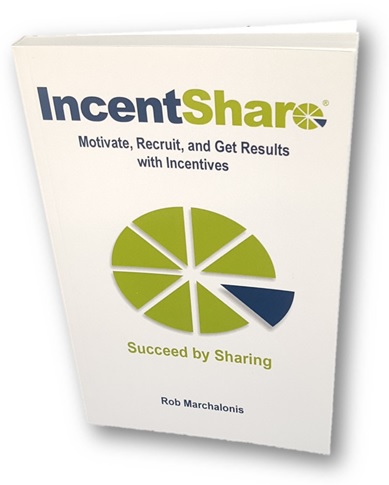 LANCASTER, Pa., Nov. 28, 2017 — Every day, millions of employees show up at work physically, but the evidence reveals that most are not into their work mentally.  As a result, these disengaged, distracted, or discouraged workers cost employers time, money, and frustration.  The opportunity is to engage and energize employees by giving them an incremental share of the organizations success.  But how?  IncentShare®, a new book for organization leaders, shows how incentives and variable compensation plans can focus and unleash employees to achieve remarkable results.
Nothing motivates a team more than when they share in the success or gains they help achieve! Properly structured incentives give employees a more personal stake in the organization's outcomes and:
Boost engagement and morale.
Facilitate communication and teamwork.
Strengthen recruiting and retention.
Increase productivity and profit.
IncentShare author, Rob Marchalonis, provides insights, research, stories, and solutions to help leaders decide if incentives are right for their business or nonprofit enterprise. He reveals smart ways to use variable compensation with a step-by-step process. He challenges misconceptions about compensation while proving his point with workplace engagement statistics, employment data, and real-world examples that demonstrate the power of incentives.
Employers can tap into the enormous potential of their workforce and get the results they want by reading IncentShare now available on Amazon and Kindle.  Learn more, get a free download, and see a short video at https://incentshare.com/ .
About the Author.  Rob Marchalonis is the creator of IncentShare and founder of LSP123. Years of hands-on experience as CEO, marketing director, engineer, entrepreneur, coach, and consultant has given Rob deep insight into organizational dynamics, motivation, incentives, and sharing to get results. He has advised thousands of business and nonprofit leaders.
Rob attributes many of his results as a leader to sharing strategies that multiplied sales, profits, productivity, and more. His accomplishments include twenty years as GM and CEO of Stoner Inc., where he developed business strategy, built a team, and created incentive plans that resulted in 15X sales growth. Rob has innovated hundreds of ways to incentivize and share results with individuals, work groups, and entire organizations.
While CEO of Stoner Inc., the marketing and manufacturing company received the Malcolm Baldrige National Performance Excellence Award from the President of the United States and was named a Best Place to Work in Pennsylvania for nine years. When you find the right way to share your success, everyone wins!
Contact:
Rob Marchalonis
President
LSP123 LLC
717-397-3444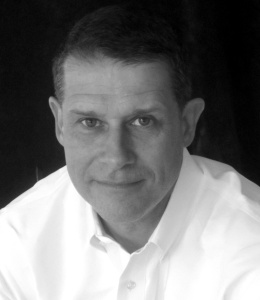 # # #
Look for more press releases soon!